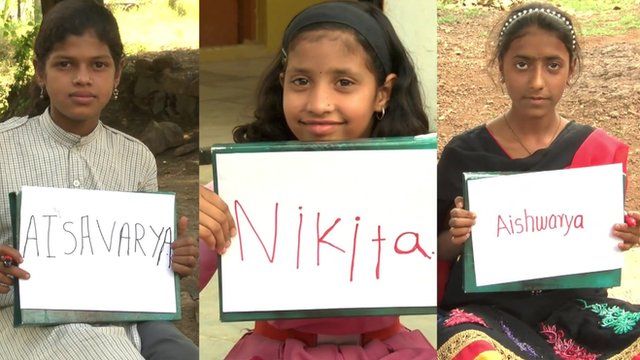 Video
100 women 2015: India's 'unwanted' on life with a name
Maharashtra is one of the wealthiest and most advanced states in India, but it is not immune to the country's stark preference for boys.
Such is the case that second or third daughters are not even given a proper name, but instead are called 'Nakusha', meaning unwanted.
Seeking to challenge mind-sets, the local government held a naming ceremony for these girls.
Three girls tell the BBC's Swati Bakshi and Deepak Jasrotia what life is like with their new names.
Our 100 Women season showcases two weeks of inspirational stories about the BBC 100 Women and others who defy stereotypes around the world.
Like us on Facebook, follow us on Instagram using the hashtag #100Women and listen to our content here.