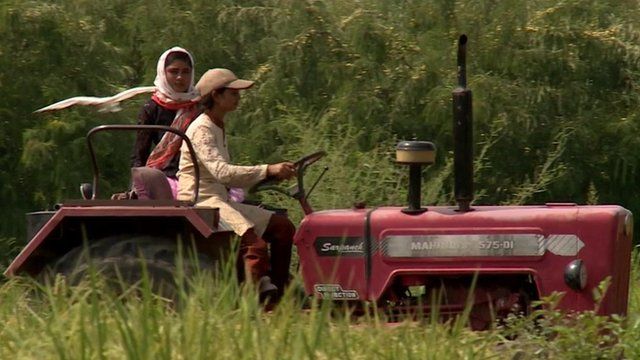 Video
100 Women 2015: The small band of pioneering women farmers in India
Eighty percent of all economically active women in India work in agriculture but few own the land.
Farms are traditionally passed down through the male line even though women can inherit equally by law.
For the BBC's 100 women season, Rupa Jha and Neha Sharma travel across India to meet a pioneering community of women landowners.
In Maharashtra, they meet a farm widow who had to run the household after her husband killed himself.
Meanwhile in Rajasthan, they spend time with two sisters who enjoy riding a tractor and flouting local convention by remaining unmarried.
Our 100 Women season showcases two weeks of inspirational stories about the BBC 100 Women and others who defy stereotypes around the world.
Like us on Facebook, follow us on Instagram using the hashtag #100Women and listen to our content here.