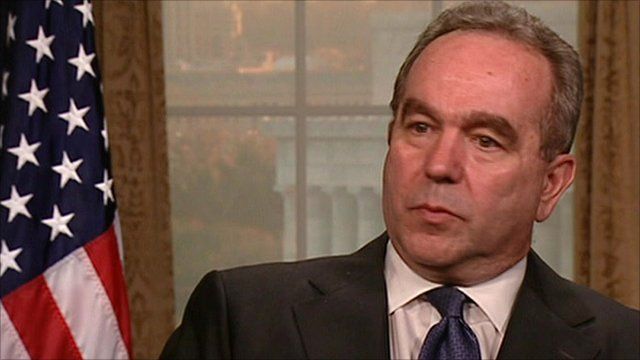 Video
US: Burma election 'will lack legitimacy'
Ahead of US Secretary of State Hillary Clinton's visit to Asia next week, her Assistant Secretary of State for East Asia has spoken to the BBC.
Burma will feature high up on the agenda at an Asean meeting Mrs Clinton will be attending, ahead of elections in the country later this year.
Kurt Campbell told Kim Ghattas the US had been "deeply disappointed" by the lack of progress between Aung San Suu Kyi and the military government.
He said it looked like the election would "lack legitimacy", but there was still a chance for "a different manner of governance" to emerge.
Go to next video: US keen for 'dialogue' on Korea