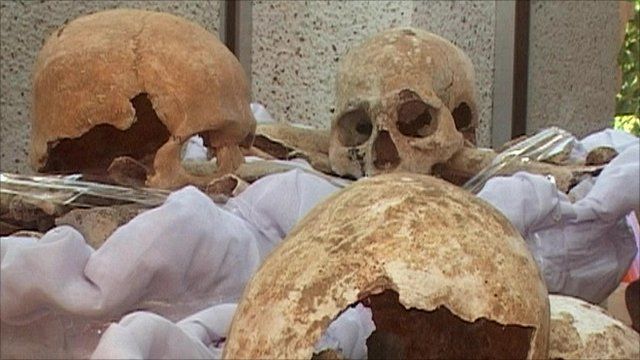 Video
Verdict due in Comrade Duch Khmer Rouge trial
After a wait of more than three decades, some kind of justice is at last in sight for the victims of the Khmer Rouge.
As many as two million Cambodians died because of the policies of Pol Pot's government. They included the evacuation of cities, forced labour in the rice fields and the summary execution of those considered "enemies of the revolution".
Now the verdict is due in the trial of the former head of a notorious detention centre. The man known as Comrade Duch, whose full name is Kaing Guek Eav, is accused of crimes against humanity, torture and premeditated murder.
The joint trial of four other more senior Khmer Rouge leaders is expected to start in 2011.
Guy De Launey reports.