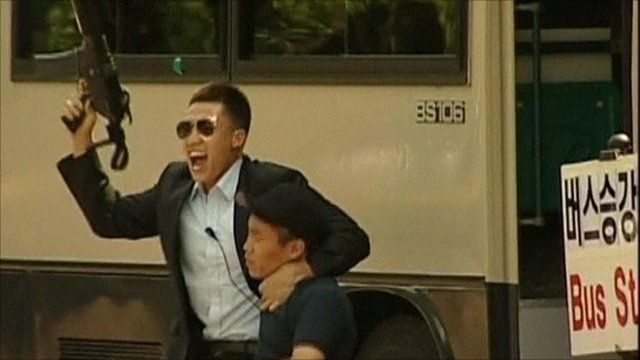 Video
South Korea stages anti-terror drill
South Korea has staged anti-terror drills as part of a series of exercises, despite warnings from North Korea.
Members of the police, military, special forces and private sector simulated hostage-taking and CBR (chemical, biological and radiological) terror attacks, outside an exhibition centre in Seoul where a G-20 summit is due to take place in November.
The drill was part of the Ulchi Freedom Guardian, an annual series of mainly computerised exercises, involving both South Korean and US troops.
The exercises are taking place despite warnings of a "merciless counterblow" from North Korea which it claims are a rehearsal for an invasion.
Go to next video: US and S Korea in naval exercise