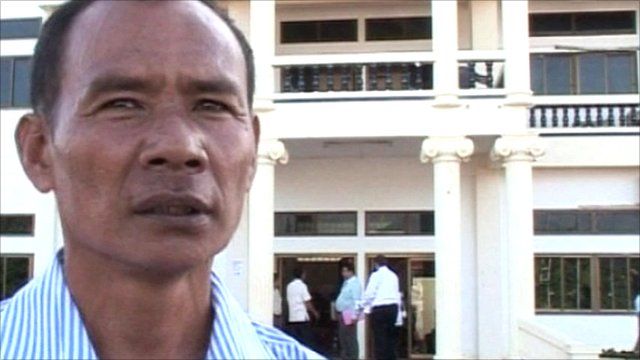 Video
Former Khmer Rouge cadre: Leaders are 'heroes'
A UN-backed tribunal in Cambodia has formally indicted the four most senior surviving leaders of the Khmer Rouge on charges of genocide.
For many in Cambodia that may mean justice for the deaths of two million people in the late 1970s under the regime led by Pol Pot.
A series of amnesties and royal pardons brought about the surrender of the Khmer Rouge in the 1990s.
Now the prosecutions have been met with anger in the organisation's long-time stronghold of Pailin.
City councillor Khin Pon was a Khmer Rouge cadre who used to share a house with the KR leaders Ieng Sary and Khieu Samphan.
He spoke to BBC News about the country's violent past and his misgivings about the prosecutions.
Go to next video: Cambodia tribunal indicts four