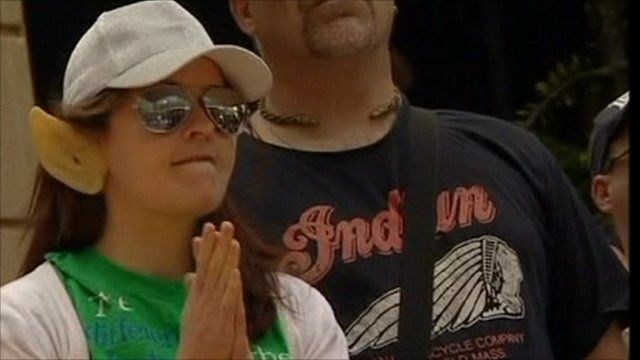 Video
Thousands rally against The Hobbit films leaving NZ
Thousands of people gathered around New Zealand to rally against The Hobbit films being filmed elsewhere.
The rallies were timed to coincide with the visit of Warner Bros movie executives to discuss moving the two-film adaptation of the JRR Tolkien novels away from New Zealand.
Mark Harrison, rally organiser, said the gathering was in support of the film's director Sir Peter Jackson.
New Zealand Prime Minister, John Key, who is due to meet the film executives, said the acting unions - which had threatened to boycott the films in a row over wages - had not helped paint the country in a positive light.
Go to next video: Hobbit may move due to dispute