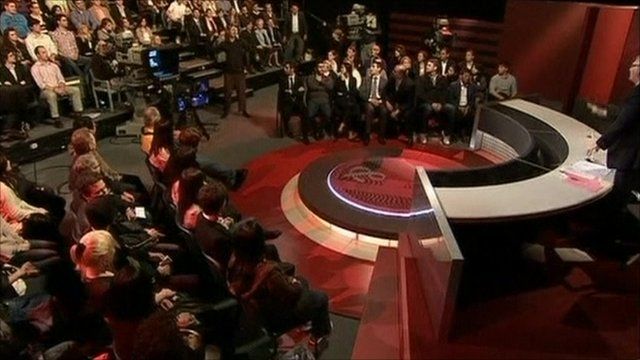 Video
Shoes thrown at former Australian PM Howard on TV show
An audience member has hurled his shoes at former Australian Prime Minister John Howard on a television talk show in protest at his involvement in the Iraq war.
Pete Gray said "that is for Iraqi dead" as he threw his shoe at the former prime minister after he had been answering questions about the Iraq war.
The action was reminiscent of an incident in 2008 when shoes where thrown at then US President George W Bush at a press conference in Iraq.
The show's host, Tony Jones, then asked for Mr Gray to be escorted from the television studio.
Another audience member shouted: "You've got blood on your hands", before walking out of the studio.