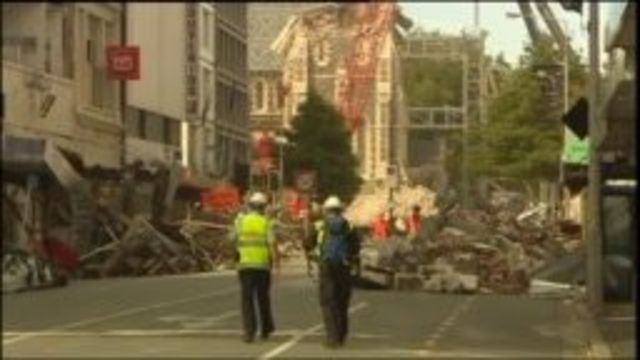 Video
NZ quake: 'No more survivors'
No more survivors of the earthquake in Christchurch, New Zealand, are likely to be found and the task is recovery, not rescue, say relief officials.
Civil Defence national controller John Hamilton and Mayor Bob Parker announced the shift from rescue to recovery "with considerable sorrow and frustration".
Key buildings in the city, struck by a shallow quake of magnitude 6.3 last Tuesday, are being scoured for bodies; the official toll is now 161.
Officials say the final toll could be as high as 240; the last person to be pulled alive from the rubble was found over a week ago, one day after the earthquake struck.
Go to next video: Deaths after quake hits New Zealand