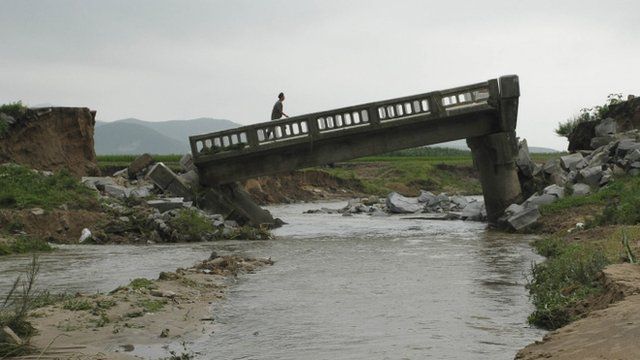 Video
UN helps N Koreans after floods leave '169 dead'
The United Nations' World Food Programme says it is sending emergency food aid to North Korea, where state media has reported that the death toll from flooding last month has increased to 169.
The WFP said the initial food assistance would provide flood victims with 400g of maize per day for two weeks, but it did not say when the food would arrive.
The WFP's announcement comes a day after the North Korean government asked the UN for aid.
Jens Laerke, United Nations Office for the cooperation of Humanitarian Affairs (UNOCHA), said nearly 63,000 people "have been rendered homeless, their houses are submerged or partially destroyed".
Patrick McCormick, United Nations International Children's Emergency Fund (UNICEF), said he was especially concerned about children drinking contaminated water.