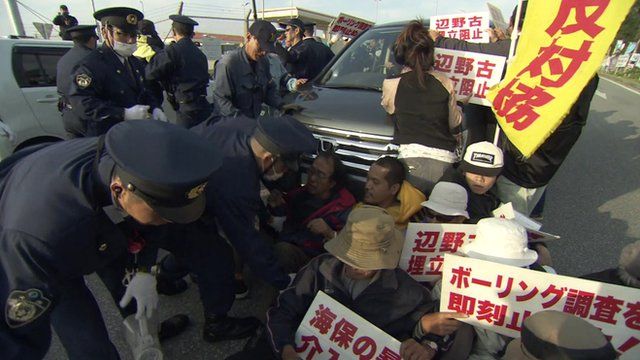 Video
Okinawa residents protest over new US military base
Japan's Prime Minister Shinzo Abe is visiting the United States and will travel to Washington where he will become the first Japanese leader ever to address a joint session of Congress.
The visit is designed to show the strength of the countries' alliance and to improve co-ordination on trade and defence.
Mr Abe will tell President Obama that construction has begun on a huge new US marine base on the southern island of Okinawa despite protests from local residents.
Our Tokyo Correspondent Rupert Wingfield-Hayes has been to Okinawa to find out more.
Go to next video: Drone lands on Japan's PM's office