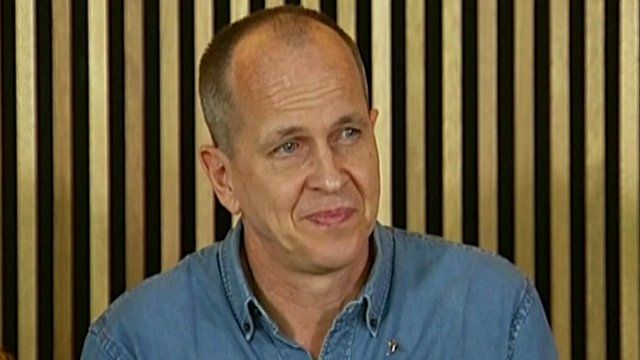 Video
Peter Greste: How I coped in Egypt prison
Al-Jazeera journalist, Peter Greste, who was freed on Sunday after more than a year in an Egyptian prison, has held his first news conference since arriving back in Australia.
Speaking in Brisbane, Mr Greste told reporters how he and his colleagues, who remain in jail, coped with life behind bars.
''We made sure that we worked out..that we kept ourselves healthy,'' he said.
And he said the support they gave each other was also vital. ''We were very careful at helping one another out.''
Mr Greste was arrested along with two colleagues in 2013. They were convicted of spreading false news and aiding the banned Muslim Brotherhood.
Go to next video: Family delighted at Greste release