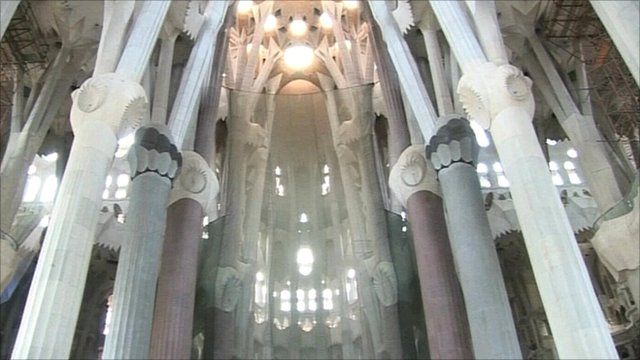 Video
Architect's fears for Barcelona's Sagrada Familia
The Catalan architect Anton Gaudi began work on his most ambitious project - the Sagrada Familia - 128 years ago.
Now finally, the main body of the enormous church in Barcelona is almost complete and ready for consecration by Pope Benedict XVI in November.
But work is underway to build the tunnel for a high speed railway line fewer than two metres from the church walls.
The government says all proper precautions have been taken, but the chief architect of the Sagrada Familia is unconvinced.
His team have appealed to the High Court in Madrid to stop the project.
Chief architect Jordi Bonet gave Sarah Rainsford a tour of the church and the controversial neighbouring construction work.