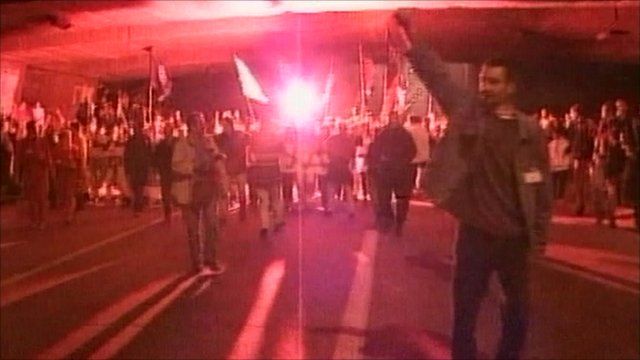 Video
Archive: Milosevic forced from power in Yugoslavia
On 5 October 2000, Yugoslav president Slobodan Milosevic was forced from power after a popular uprising.
In the previous month's election, despite denying the opposition alliance any time on state-controlled radio or television, President Milosevic was clearly defeated by the opposition leader, Vojislav Kostunica.
When the Federal Election Commission called for a second ballot, Yugoslavia came to a standstill.
A general strike and widespread demonstrations culminated in opposition supporters capturing Belgrade's parliament building and the headquarters of state television.
Milosevic announced his resignation in a televised address to the nation the following day. Brian Hanrahan reports.
First broadcast 5 October 2000.