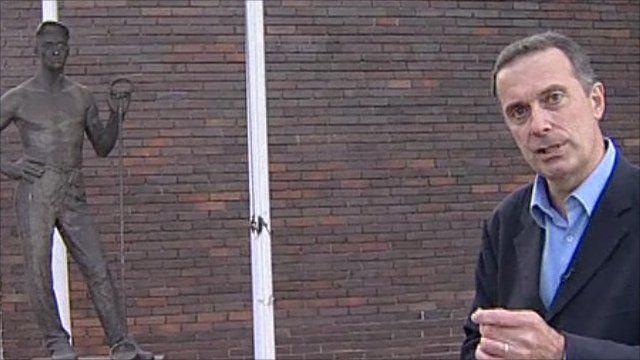 Video
Who is to blame for Hungary's toxic spill?
The chief executive of MAL Hungarian Aluminium, which owns the industrial plant at the centre of the toxic sludge spill in Hungary, has been taken in for questioning by police.
The plant, located about 160km (100 miles) from Budapest, produces alumina - or aluminium oxide - from bauxite ore. The by-product of the alumina production is stored in a reservoir near the plant.
The toxic sludge escaped from a breach in the corner of the reservoir on 4 October, sending a torrent as high as 2m (6.5ft) through Kolontar and Devecser and other nearby villages.
The BBC's Duncan Kennedy visited the headquarters of the company to find out more.
Go to next video: Fears over second toxic flood