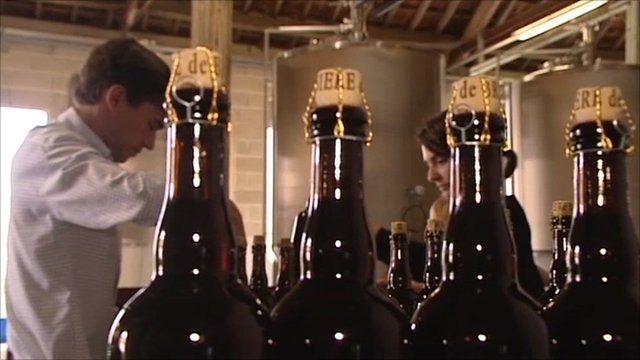 Video
CAP: French farmer branches into beer
The EU's complex and costly system of farm subsidies is under review and next month the European Commission will present its reform plans.
France - the EU's biggest food producer - does not want farm subsidies to be cut, unless global rivals like the US also agree to cut their subsidies.
But the UK wants far-reaching reform of the EU's Common Agricultural Policy (CAP), with less spent on food production and more on the environment.
BBC News spoke to farmers in both countries to gauge their experience of CAP.
Hugues Rabourdin took over his father's farm in the Ile de France in 2006. He explained to the BBC's Christian Fraser why he had to diversify to stay in business.