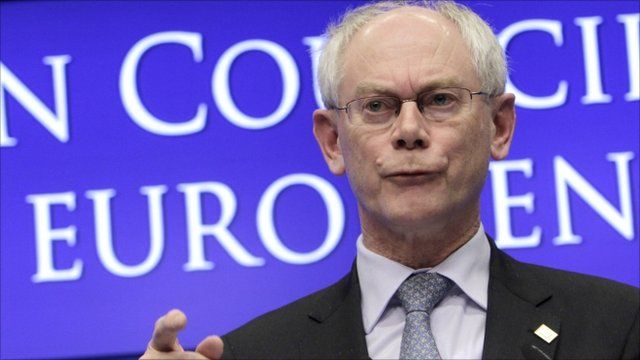 Video
EU agrees on permanent eurozone rescue fund
EU leaders have agreed to set up a permanent mechanism to bail out any member state whose debt problems threaten the 16-nation eurozone, EU President Herman Van Rompuy has announced.
The eurozone stability mechanism will require a change to the EU's Lisbon Treaty - but the wording has now been agreed.
The agreement states "member states whose currency is the euro may establish a stability mechanism, to be activated if indispensable to safeguard the stability of the euro as a whole".
"The granting of any required financial assistance under the mechanism will be made subject to strict conditionality," the text says.
EU President Herman Van Rompuy said the agreement was made in discussions that lasted around an hour an half.