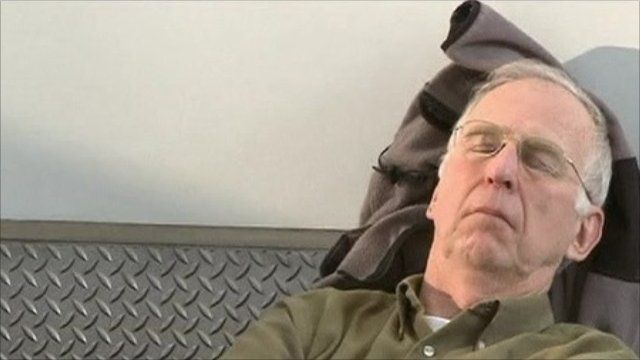 Video
European bound passengers frustrated at Newark Airport
Many passengers on trans-Atlantic flights have been left stranded in the US because flights have been cancelled or delayed due to snow and freezing temperatures at European airports.
Germany's main air hub, Frankfurt, was forced to cancel almost 300 flights after being hit by unexpected snowfall.
In the UK, Heathrow Airport said it would continue to run only 30% of flights until 0600 GMT on Wednesday and there have been further disruptions at Paris's two main airports, Charles de Gaulle and Orly.
These passengers at Newark International in New Jersey expressed their frustration over the delays.
Go to next video: Minister accosted over delays