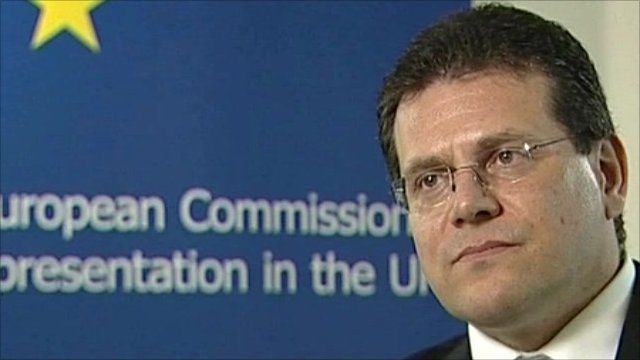 Video
EU on track for greater transparency, Commission says
The EU is moving in the "right direction" to improve institutional transparency, the Commissioner responsible for Inter-Institutional Relations and Administration says.
Maros Sefcovic told the BBC's Alasdair Rendall that a new voluntary "transparency" register would encourage disclosure by the many groups lobbying in Brussels.
By registering, organisations such as businesses, NGOs and religious groups agree to publish information on their activities in the EU, including financial data.
In the long term Mr Sefcovic hopes registration will become compulsory.
He said discussions were under way to bring the Council - the EU member states' governments - into the same framework. Together with a new code of conduct for former commissioners, Mr Sefcovic hopes the EU will soon be setting new standards for transparency.