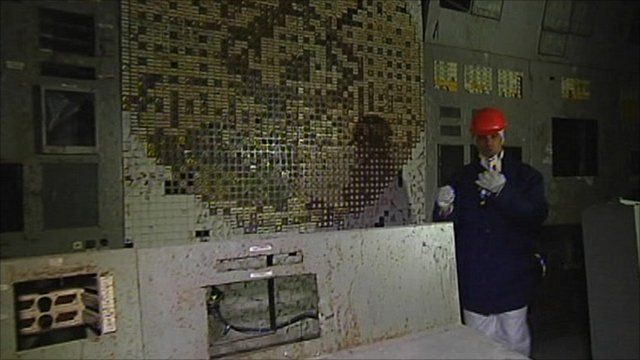 Video
Inside Chernobyl nuclear reactor 25 years on
As the 25th anniversary of the Chernobyl nuclear disaster approaches, the BBC's Daniel Sandford has been given rare access to the contaminated reactor block.
Considered the worst nuclear power plant accident in history, the site in Ukraine is still a dangerous place to visit.
The disaster occured on 26 April 1986 at reactor number four when a power outage surge led to a series of explosions and a plume of radioactive smoke.
Update: This video has been updated to clarify information on the number of people who died as a direct consequence of the Chernobyl nuclear disaster.
Go to next video: The town devastated by Chernobyl