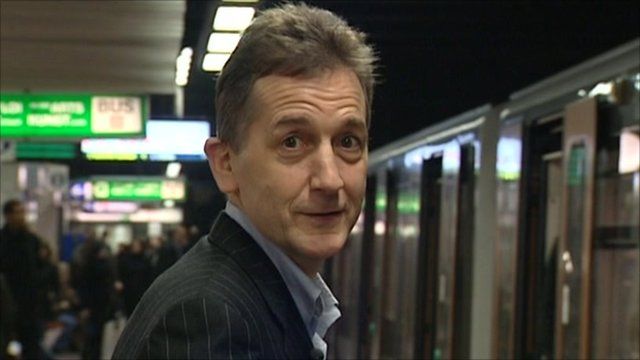 Video
Close-Up: Pop music on the Brussels metro
This BBC News series focuses on aspects of life in countries and cities around the world. What may seem ordinary and familiar to the people who live there can be surprising to those who do not.
Commuters who use the Brussels metro system have more to contend with than the busy escalators and crush of people trying to get to work.
When waiting for the next train, they also have to listen to a constant stream of music which plays out of speakers on station platforms.
While the music is classical in the evenings, during the day it is a diet of pop - from old classics to the latest releases - all of it sung in English.
But as Chris Morris discovered, many locals find that the songs brighten up their day.
Go to next video: Close-Up: Canada's canal ice rink