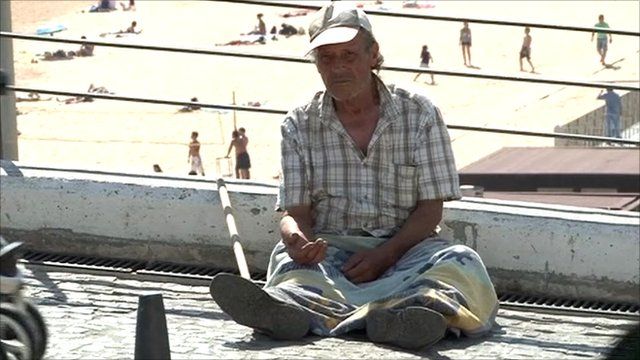 Video
As cost of living soars, what can tourism do for Portugal?
Tourists enjoying holidays at the beaches and golf courses of Portugal's Algarve might be forgiven for thinking there is no economic crisis in the country.
Following the European Union's bailout last week, the government is hoping to boost tourism by offering tax breaks for golf resorts.
Meanwhile for the Portuguese people the cost of living is soaring, with the poorest and neediest experiencing some of Europe's worst living standards.
Paul Henley reports from the Algarve, with contributions from Charity Worker Paulo Azevedo, Antonio, an unemployed worker and Diogio Gaspar Ferreira, CEO Vale do Lobo Resort.
Go to next video: Concern over cost of EU bail-outs