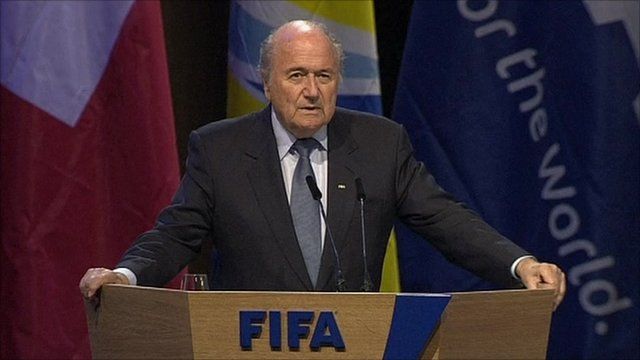 Video
President Sepp Blatter 'deeply moved' by Fifa vote
Sepp Blatter has been re-elected as the president of world football's governing body by Fifa members meeting in Zurich.
Mr Blatter ran unopposed in Wednesday's vote, which went ahead amid concerns over corruption and despite calls for a postponement from the English and Scottish Football Associations.
Blatter emerged as the only candidate for the Fifa presidency after his rival Mohamed Bin Hammam, president of the Asian Football Federation, pulled out.
Speaking after the result was announced, Mr Blatter said he was "deeply moved" and vowed to "put Fifa's ship back on the right course in clear, transparent waters".
Go to next video: Sepp Blatter denies Fifa is in crisis