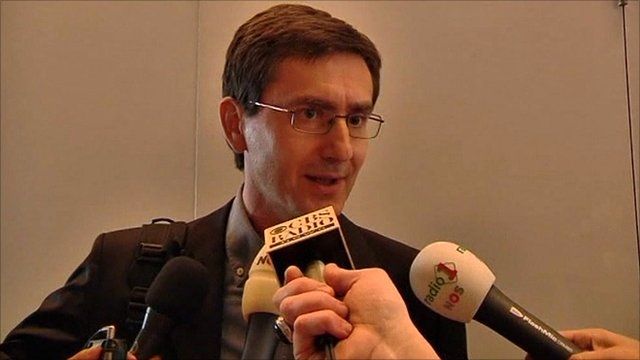 Video
Dutch state 'responsible for three Srebrenica deaths'
A court in the Netherlands has ruled the Dutch state was responsible for the deaths of three Bosniaks (Bosnian Muslims) during the 1995 Srebrenica massacre in Bosnia.
The Dutch were in charge of the UN "safe area" in July 1995 when Bosnian Serb forces overran it and killed 8,000 Bosnian Muslim men and boys.
The case was brought by relatives of Rizo Mustafic, who worked as an electrician for Dutchbat [Dutch UN troops], and by Dutchbat interpreter Hasan Nuhanovic, who lost his father and brother in the fall of the Bosniak enclave.
They filed a lawsuit against the Dutch state because Dutchbat handed over their relatives to the Bosnian Serbs, and have been trying to get the Dutch government to take responsibility for their deaths for nine years.
Hasan Nuhanovic said he was surprised by the ruling.
Go to next video: Mladic first appearance in court