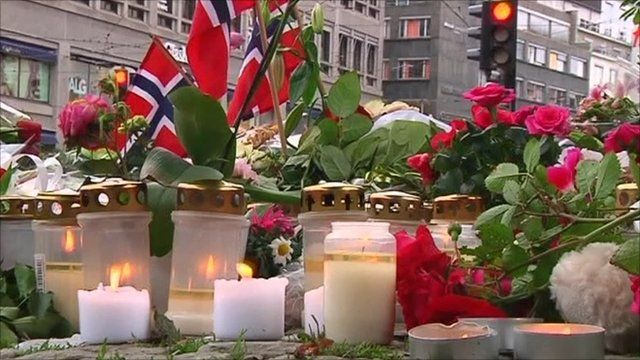 Video
Norway's PM launches terror attack investigation
The Norwegian Prime Minister has announced the creation of an independent commission to investigate the twin terror attacks that killed at least 76 people.
Jens Stoltenberg says that the commission, agreed to by all political parties, would analyse everything that happened.
He says his country will not be intimidated by Friday's mass killings and that the country's response to the attacks will be more openness and more democracy.
Speaking at a news conference, police squad leader Haarvard Gaasbakk said it was a "completely normal arrest", and suggested the gunman had surrendered readily.
Mark Doyle reports.
Go to next video: Norway victims 'screamed with fear'