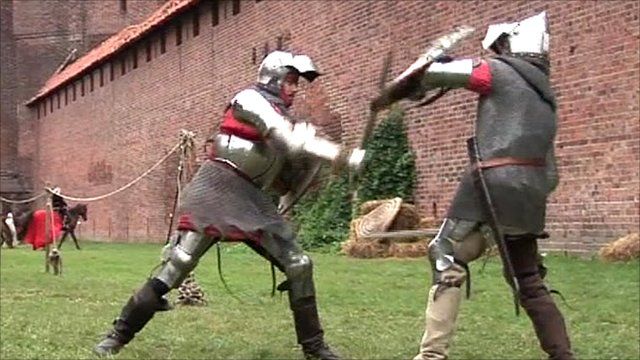 Video
Close-Up: Poland's fascination with knights and battle re-enactments
This BBC News series focuses on aspects of life in countries and cities around the world. What may seem ordinary and familiar to the people who live there can be surprising to those who do not.
Medieval knights tournaments and battle re-enactments take place across Europe, but in Poland they are especially popular.
Events are held in the country nearly every weekend in the summer months, with people dressing up as knights and taking part in jousting, sword fights and other competitions.
Warsaw correspondent Adam Easton has been to one of the biggest gatherings of the year at Malbork Castle, to find out why Polish people enjoy recreating this specific period of history.
Go to next video: Close-Up: Georgia's cool costume