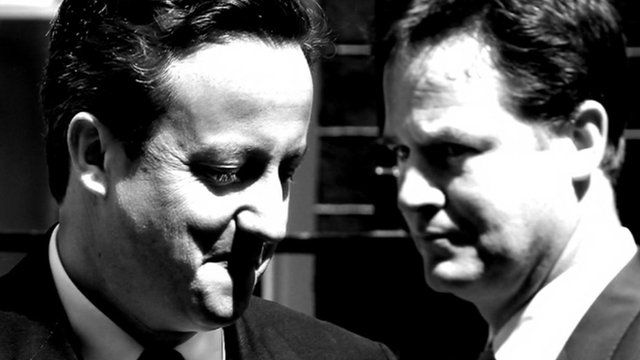 Video
Cameron and Clegg at odds over rejection of EU treaty
David Cameron has defended his decision to use Britain's veto during last week's European summit.
He faced more than a hundred questions from MPs in the Commons, as he told them he had chosen not to sign up to the deal over the eurozone crisis because it was not right for Britain.
The Deputy Prime Minister, Nick Clegg, has been explaining his notable absence from the Commons during Mr Cameron's statement.
The Liberal Democrat leader, who believes the outcome of the summit is bad for the British economy, said his presence in the chamber would have been a distraction.
Nick Robinson reports.
Go to next video: Clegg: Isolation is a bad thing