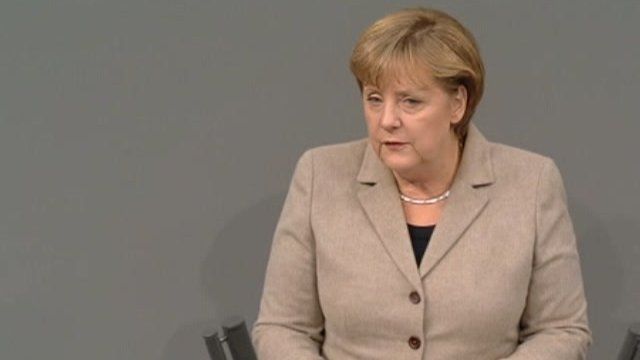 Video
Angela Merkel: UK role in EU is secure
German Chancellor Angela Merkel has said that "Britain will remain a very secure partner in the European Union", despite Prime Minister David Cameron's recent refusal to sign up to treaty changes.
At last week's EU summit 26 of the bloc's 27 nations agreed to new rules to limit deficits, strengthen the eurozone and move toward fiscal union.
But Mr Cameron would not support the plans, saying that he needed greater safeguards to protect the City of London's financial sector.
Addressing parliament in Berlin, Mrs Merkel warned that there would be no "quick fix" to solve the eurozone crisis, but said Europe would emerge stronger and more stable.
Go to next video: Is Britain now isolated in Europe?