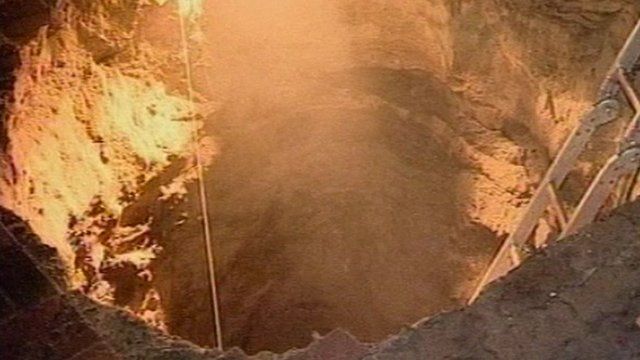 Video
Toddler dies after Russian pavement collapses
An 18-month-old boy has been found dead in a sewage treatment plant after plunging through a hole in a pavement in western Russia.
The child had been in his pushchair during a walk with his parents on Sunday afternoon, when a footpath in the city of Bryansk suddenly buckled, and mother and baby fell through a large hole.
The boy's mother managed to grab on to the edge of the 2m (6.5ft) wide hole - apparently caused by a burst water pipe - and was pulled to safety by her husband.
Their son disappeared into the network of pipes under the city.
The BBC's Daniel Sandford said the toddler was missing for 24 hours before his body was found.