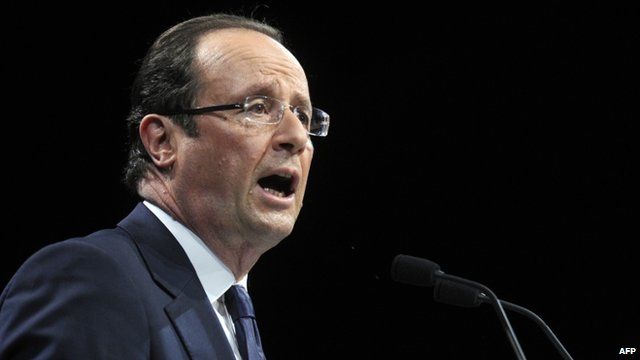 Video
Profile: Francois Hollande
France's 2012 presidential election is expected to be one of the most closely fought in decades.
BBC Radio 4's Profile looks at the French Socialist Party presidential candidate Francois Hollande ahead of the elections. He is not a man well known to people in the UK, but within a couple of months he could be a key figure in European politics and he is promising a radical challenge to economic orthodoxy in France and in the EU.
Francois Hollande is an experienced political organiser who has never held national government office and yet he is leading the polls in France.
Chris Bowlby talks to those who know him well, and asks what makes him tick.
This edition of Profile was broadcast on BBC Radio 4 on Saturday, 10 March 2012 at 19:00 GMT. Listen again via the Radio 4 website or download the Profile Podcast.
Go to next video: Profile: Professor Peter Higgs