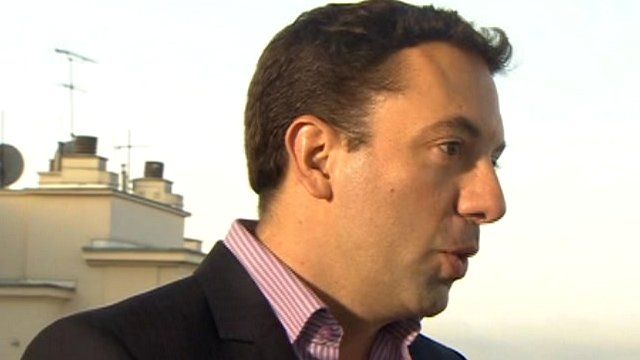 Video
What happens after France's first election round?
French President Nicolas Sarkozy faces an uphill struggle in the second round of the presidential election, after coming second in Sunday's first vote.
He won 27.1% of the vote, while his Socialist rival Francois Hollande took 28.6%, the first time a sitting president has lost in the first round.
The two men will face each other in a second round of voting on 6 May.
Third-place Marine Le Pen took the largest share of the vote her far-right National Front has ever won, with 18%.
Julien Chevignon, of pollster YouGov France, told the BBC's Katya Adler in Paris that what happens next depends on where the non-Sarkozy and Hollande voters go.
Go to next video: Need to know: French elections