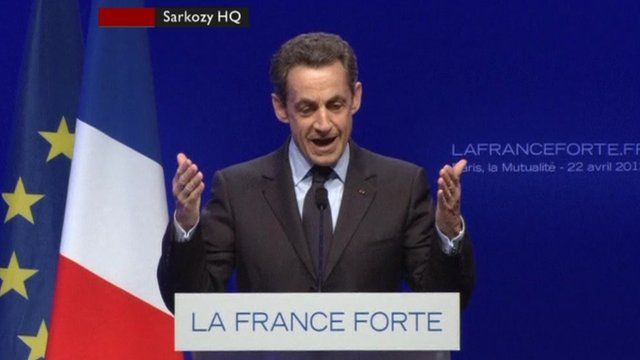 Video
French candidates react to first election results
The French president Nicholas Sarkozy has lost the first round in the presidential election.
He won 27.1% of the vote, while his Socialist rival Francois Hollande took 28.6%, the first time a sitting president has lost in the first round.
The two men will face each other in a second round of voting on 6 May.
Third-place Marine Le Pen took the largest share of the vote her far-right National Front has ever won, with 18%.
Leftist candidate Jean-Luc Melenchon, who was backed by the Communist Party, came fourth with almost 12%.
Each gave their reaction to the results on Sunday night.
Go to next video: French elections: What happens next?