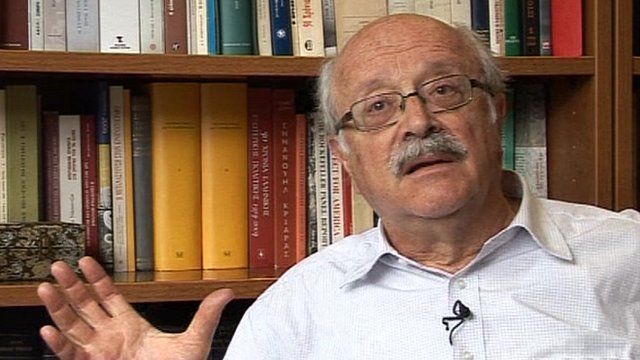 Video
Why extreme right Golden Dawn has become local 'Robin Hood' in Greece
Angry about the financial crisis that brought so many painful austerity measures and a controversial immigration policy, some Greeks are turning to extreme right party, Golden Dawn - often labelled by its critics as neo-Nazi.
The party is becoming more popular and if the latest polls are to be believed, it could gain enough votes in Sunday's election to enter parliament.
Golden Dawn's leader was filmed making a Hitler salute in a town council meeting and the party logo has been likened to a swastika, though officials maintain it is the ancient Greek meander symbol.
But the party rejects the neo-Nazi label, arguing that many of its members' fathers fought the Germans during the Nazi occupation of Greece.
Some residents of central Athens areas with high levels of immigration have apparently turned to Golden Dawn for "protection" - giving the party a sort of "Robin Hood" reputation, according to Thanos Veremis, professor of modern history at the University of Athens.
Go to next video: Greece opens migrant detention centre