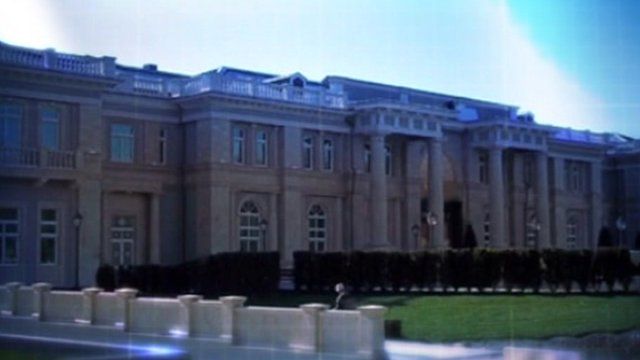 Video
A Russian palace fit for a tsar
A former member of Vladimir Putin's private business circle claims that a mysterious new palace on the Black Sea coast was built with public money for the leader's private use.
A Kremlin spokesman has denied the allegations.
The vast complex, reminiscent of the palaces built for 18th Century tsars, is reported to have three helipads, and to be protected by members of the official Kremlin guard service.
Vladimir Putin is officially sworn in again as Russia's president on Monday.
BBC Newsnight's Tim Whewell's investigates.
Watch the full programme on the Newsnight website or on BBC iPlayer (UK only).
Go to next video: The story behind Russia's elections