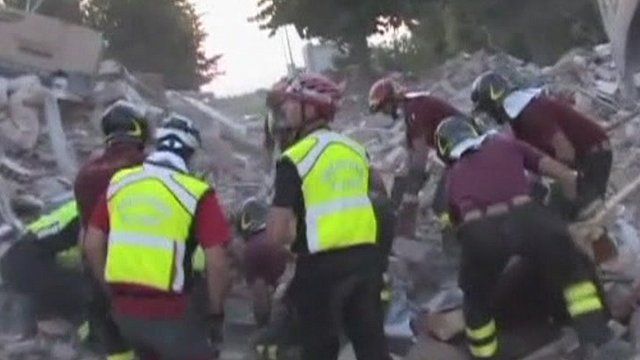 Video
Italy earthquake: Woman rescued from collapsed home
A woman has been pulled to safety from the rubble of her home, after it collapsed during Tuesday's earthquake in northern Italy.
Rescue teams found the woman trapped beneath the debris of the four-storey building in the town of Cavezzo, 10 hours after the quake struck the Emilia Romagna region.
The unidentified woman survived because a cupboard had fallen across her, protecting her from falling rubble.
She was located and taken to hospital on Tuesday night after rescue teams heard her cries for help.
Seventeen people are now known to have died and another 350 were hurt in Tuesday's 5.8 magnitude quake, the second in just over a week.