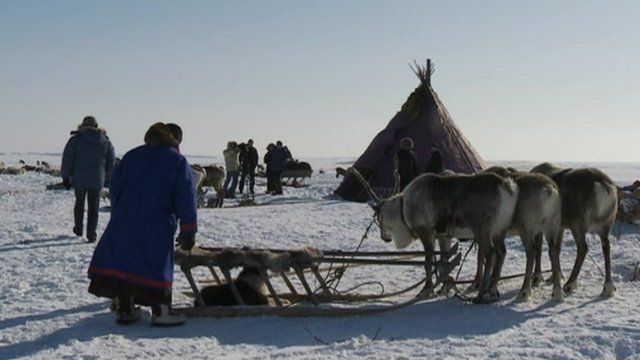 Video
Herding land under threat from Russian energy expansion
The Arctic's vast wealth has turned it into a crucial economic zone for the Kremlin determined to preserve Russia's status as an energy superpower.
President Vladimir Putin has announced plans to increase the country's military presence in the region to protect its growing economic interests.
But Russia's expansion is not welcome news for the world's biggest reindeer herding community, who have lived here for centuries.
Lucy Ash visited this new energy frontier 2,400 km from Moscow.
Listen to the full report on Crossing ContinentsonBBC Radio 4or download the Crossing Continents podcast.
Go to next video: Exxon Mobil clinches Arctic oil deal