Media player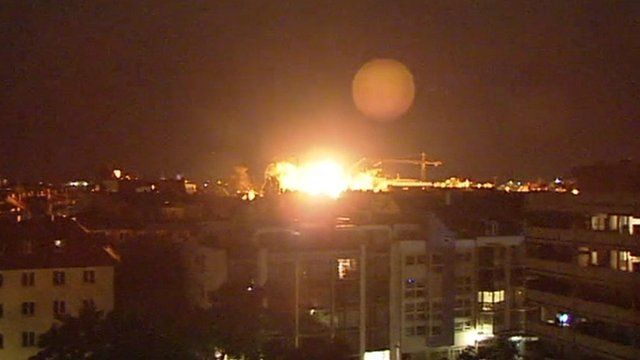 Media playback is unsupported on your device
Video
WWII US bomb detonated in Munich
An unexploded World War II bomb found in Munich has been detonated after a bomb disposal team said it could not be defused.
The detonation happened shortly before 22:00 local time (20:00 BST) in the Schwabing district and was heard across the city, local media reported.
The bomb had been discovered on Monday night by building workers at the site of an old bar that was being demolished.
Experts said they decided it was not possible to defuse the 250kg (550lb) device because it did not have a mechanical fuse like others of its age, but one operated by means of a chemical reaction.