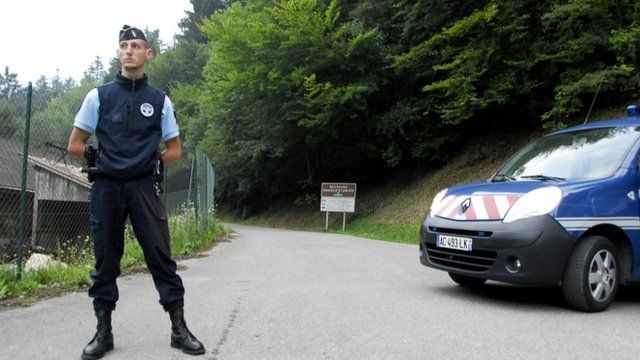 Video
Four people found dead near Lake Annecy in France
Four people are reported to have been shot dead in the peaceful surroundings of Lake Annecy in eastern France.
The bodies of three people were found in a British-registered BMW car near Chevaline, in the Haute Savoie region, according to local media.
A cyclist was also found dead nearby and a girl under 10 years old was discovered injured.
The BBC's Matthew Price says the British Foreign Office is urgently investigating the reports.