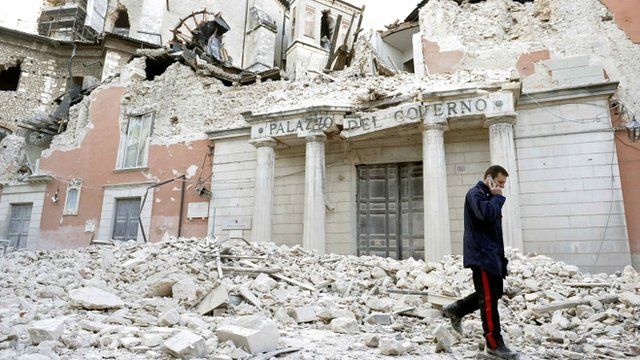 Video
Italy earthquake scientists convicted
An Italian court has sentenced six scientists and a government official to six years each in prison over the 2009 L'Aquila earthquake.
Prosecutors said they gave a falsely reassuring statement regarding the risk of an earthquake, just days before the 6.3 magnitude quake which destroyed the city and killed 309 people.
The scientists argued there was no accurate way to predict major earthquakes.
Alan Johnston reports from Rome.
Go to next video: L'Aquila quake scientists jailed