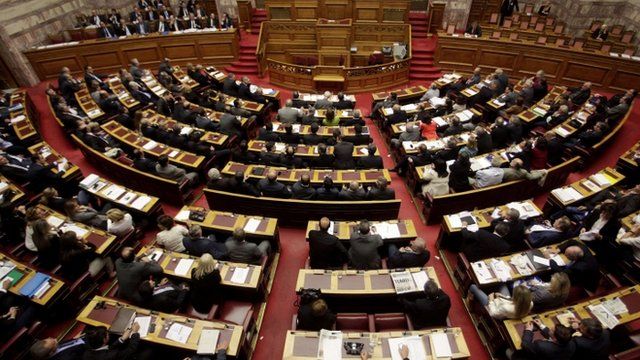 Video
Unpopular budget to be passed by Greece
The Greek parliament is preparing to vote on next year's budget, which must pass if the country is to receive more crucial bailout funds.
The budget foresees the sixth consecutive year of recession in 2013 and huge spending cuts, which will face stiff resistance from the opposition.
A separate austerity package narrowly passed a vote in parliament last week in the face of huge social unrest.
Mark Lowen reports from Athens.
Go to next video: Greece braces for key austerity vote