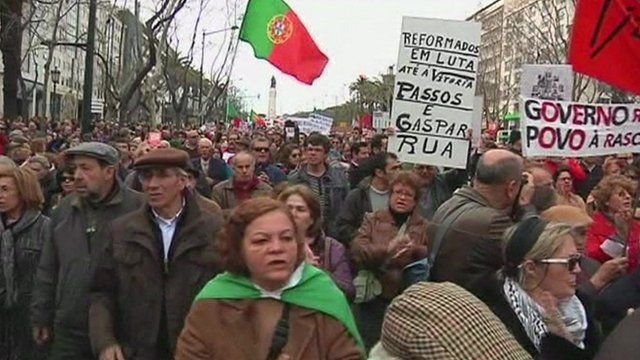 Video
Portugal holds urgent talks over budget crisis
Portugal's president has had an urgent meeting with the country's prime minister, after Pedro Passos Coelho criticised the top court's ruling that parts of the 2013 budget were unconstitutional.
Mr Coelho held an extraordinary cabinet meeting on Saturday following the Constitutional Court's rejection of four out of nine of the budget's austerity measures, which the government says are necessary to meet the terms of a eurozone and International Monetary Fund bailout.
Opposition parties are now calling for the government to resign.
Alison Roberts reports from Lisbon.
Go to next video: Portugal court rejects budget plans