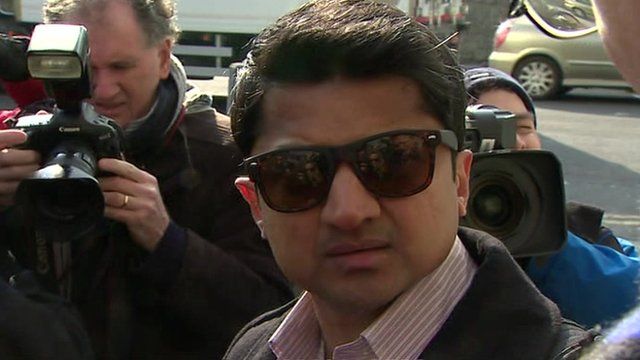 Video
Savita Halappanavar death: Husband has faith in inquest
The widower of a dentist who died in hospital in Ireland after suffering a miscarriage said he has faith in the inquest to establish the truth.
Savita Halappanavar, 31, was 17 weeks pregnant and miscarrying when she was admitted to University Hospital Galway on 21 October last year.
She later lost the baby and died from suspected septicaemia.
Her husband, Praveen, has said that several times over a three-day period they asked for a termination.
He said this was refused because there was still a foetal heartbeat.
He said that he was told: "This is a Catholic country."
Staff have denied that a Catholic ethos was responsible for the Indian dentist's treatment.