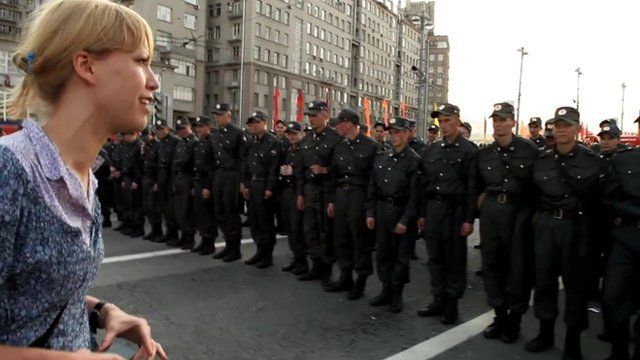 Video
Has Russia become a rogue state?
Russia has changed out of all recognition since the Soviet Union collapsed in 1991 but has it become a "rogue state"?
Contributing Editor Bridget Kendall says, with growing affluence, most Russians are happy to let President Vladimir Putin have unfettered control of the security services and silence dissidents.
She meets journalist Andrei Soldatov who says the FSB - the modern-day heirs of the KGB - are "out of control".
But Putin loyalist Vyacheslav Nikonov tells our correspondent it is not Russia that it is holding people in Guantanamo Bay or killing people with drones in Afghanistan.
Bridget Kendall's film is one of four in The Editors, BBC One at 23:25 BST on Monday 29 April and afterwards on the BBC iPlayer.