Media player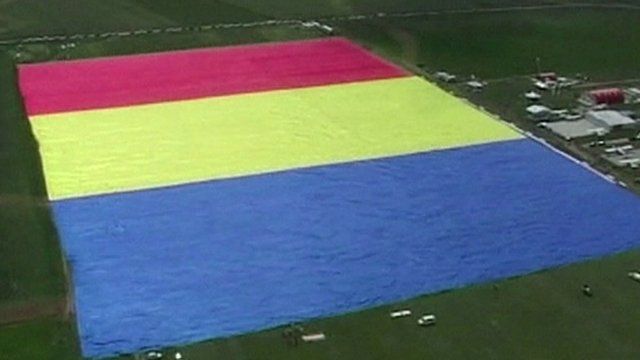 Media playback is unsupported on your device
Video
World's largest flag in Romania
A Romanian village has unfurled what Guinness World Records say is the largest flag ever made.
It took 200 people several hours to roll out the flag and the workers had to use small sandbags to keep it on the ground because of windy conditions.
The flag covered an area of around 850,000 square feet (79,000 square metres).
Jack Brockbank, international adjudicator for Guinness World Records, confirmed the record.
Go to next video: Teenager rolls into the record books