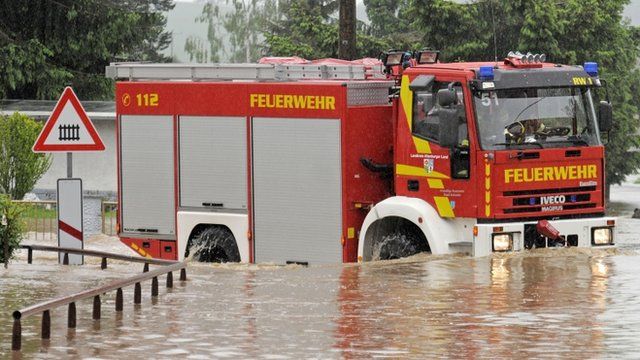 Video
Flood footage from around Europe
Heavy rain across much of Europe has led to flooding in several areas.
Homes have been evacuated across southern Germany, the Czech Republic, Austria and Switzerland as rivers reach dangerously high levels.
The Czech capital Prague is on high alert as authorities fear a repeat of the catastrophic floods of August 2002.
The River Vltava has inundated towns and villages upstream of the capital, and one person is known to have died.
The German cities of Passau and Rosenheim have declared a state of emergency.
Rivers including parts of the Danube in Germany and Austria have burst their banks, flooding surrounding areas.
High water levels were also reported in Poland, Switzerland and Bulgaria on Sunday.