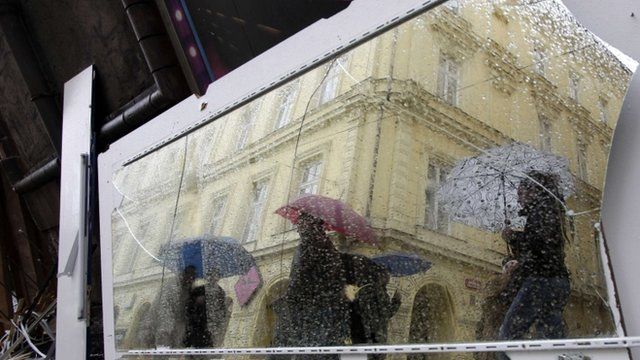 Video
Europe floods: Building 'visibly shook', says resident
Severe flooding is threatening the north of the Czech Republic, with residents are being evacuated from the town of Melnik where the rivers Vltava and Elbe converge.
In the capital, Prague, the risk of further flooding appears to be receding, though many residential areas are still underwater and the metro system is closed.
At least seven people have died in flooding in the Czech Republic. Germany, Austria and Switzerland have also been badly affected.
Roger Allen, who is working in Prague, told the BBC: "The building visibly shook... I was thinking the worst at one point".
Go to next video: Central Europe 'under water'