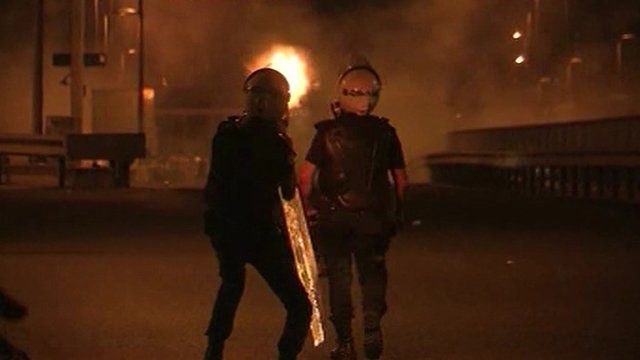 Video
Turkey unrest: 'The problem is the way they are protesting'
Turkish riot police have cleared a park in the centre of Istanbul which has been occupied for more than two weeks by anti-government protesters.
Officers moved into Gezi Park in Taksim Square, firing water cannon and tear gas.
There were also reports of continuing stand-offs in other parts of Istanbul.
Speaking from Ankara, academic Zeynep Goktas told BBC News that she believes the protesters' message is being lost because of the way the demonstrations are being carried out.
"The problem is, they are loud protests but we are not able to hear what they are saying," she said.
Go to next video: Anti-government protests in Ankara