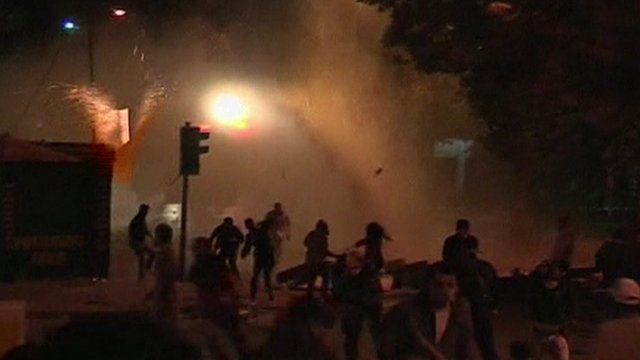 Video
Turkey unrest: More clashes ahead of trade union strike
Sporadic clashes between Turkish police and anti-government protesters continued on Sunday night in Istanbul, with police using tear gas to disperse the crowds.
The unrest came ahead of a strike on Monday, called by two big trade unions, to protest against what they call excessive use of force by the police.
On Sunday Prime Minister Recep Tayyip Erdogan told to tens of thousands of supporters the demonstrators were manipulated by terrorists, and that it was his duty to stop their rallies in Gezi Park.
Police forcefully evicted the protesters from there on Saturday.
Julie Peacock reports.
Go to next video: Mass rally for PM amid Turkey unrest