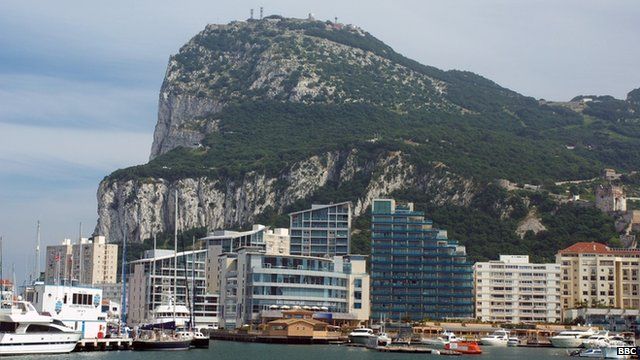 Video
Gibraltar controversy 'a modern invention'
This week the Europe minister David Lidington protested to Spain "in the strongest terms" after allegations that shots were fired in British territorial waters around Gibraltar.
The incident happened on Sunday when a jetskier was apparently chased and shot at by a Spanish police officer on a Guardia Civil vessel.
The Spanish government has denied that any shots were fired and said it was 'disappointed' that the British government taken "widespread rumours as facts".
Speaking on the Today programme, Dr Gareth Stockey from Nottingham University explained: "I've spent most of my career so far trying to show that historically the idea of a Gibraltar problem is an anachronism, that something that's been a much more modern invention since the Franco regime."
"And actually if you look at the history of Gibraltar over the past 300 years, for the large part of it Britain and Spain have been happy to put it to one side, and those living either side of the frontier in Gibraltar have been able to get on quite well."
Dr Stockey believes that relations between Britain and Gibraltar aren't fractured, saying: "I think that Britain has made a commitment since the 1960's to protect Gibraltarian wishes, in other words it's written into the Gibraltar constitution, that the British will not hand back Gibraltar to Spain without the express wishes of the Gibraltarian, as expressed through a referendum."
"So in the short and medium term, we can't see that happening."
First broadcast on BBC Radio 4's Today programme on Friday 28 June 2013.