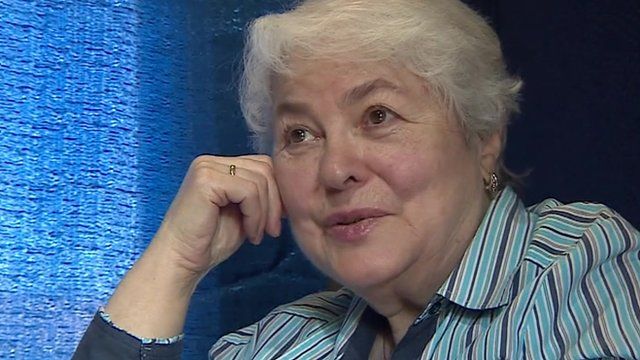 Video
Khodorkovsky's mother: 'Contempt' for Kremlin
Almost 10 years ago, the oil billionaire Mikhail Khodorkovsky was charged with tax offences and fraud. He has been in prison ever since. Critics of President Vladimir Putin saw it as a political trial, a consequence of challenging President Putin's unwritten rule that oligarchs should stay out of politics.
Before his initial eight year sentence ended, there was a second trial which extended his prison term by a further six years to 2017.
Every three months his mother Marina Khodorkovskaya travels vast distances to visit him in his prison near the arctic circle.
On her most recent visit Marina Khodorkovskaya spoke to our correspondent Daniel Sandford during the 20 hour train journey from Moscow.
Go to next video: Khodorkovsky's mother: 'I want to hope'